The Caitlin Bull Foundation has been established to fund pediatric cancer research.
We also provide financial and other support to cancer patients and their families.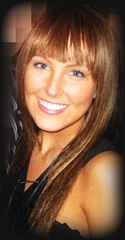 Caitlin Kemper Bull, age 20, was wise beyond her years. Not only beautiful on the outside she possessed unmatched compassion, strength and poise. All who knew her adored her. She was real, honest, humorous, down to earth and had an amazing capacity to not only see, but be the good in life. She led by example and, through her courage, remains an inspiration to many.
Her short, yet dynamic life, ended in 2009 after a valiant two year battle with a rare form of cancer. The Caitlin Bull Foundation serves as a memorial to this wonderful person so that her compassion and gifts to the world live on.
To honor Caitlin's life passions we also support : Animal rescue, academic and sport scholarships.
The Foundation is a 501(c)(3) organization.
100% of contributions are used to finance the works of the Foundation.